Member Benefits
Maximize Your Membership with Your Member Benefits
As a member of the Greater Louisville Association of REALTORS®, the largest local real estate association in Kentucky, you have access to numerous member benefits, business tools, and resources that will assist you in creating and maintaining a successful real estate career. We hope you will take full advantage to maximize your success!
---
Multiple Listing Service (MLS)

One of the most important services offered by the Association is the Multiple Listing Service, or MLS.  The Association provides a state-of-the-art internet-based system for our members. This program, called Flexmls, is a user-friendly system that requires minimum training. Free hands-on training sessions are held frequently in our computer lab. For training class information on Flexmls, go to IMS.
Learn how to use Flexmls – Flexmls has a robust video tutorial library with recorded trainings and help feature.
Market Statistics are also produced each month and provided to our members to enhance your knowledge of local market information. These monthly reports can be found on this website.
How to Access the MLS System:
MLS website address –  www.flexmls.com
---
Flexmls Training Options
Flexmls training available through GLAR
The Flexmls training provides a hands-on overview of the Flexmls system. Topics covered include: the member dashboard, creating searches, auto-emailing prospects, the Hotsheet, changing your profile, information on CMA's, customizing Flex, statistics, tax searches, and reverse prospecting.
ON-DEMAND Training: You can also increase your Flexmls skill level with this free library of on-demand recorded trainings available to you as a member. Topics include CMAs, mapping, searching, reports and more.
---
Technical Support
Along with technical training and support for Flexmls, we monitor the system to verify that all of the rules and regulations are being followed. We welcome any suggestions to improve the MLS system. All recommendations are presented to our MLS Improvement Committee for consideration.
FLEXMLS SUPPORT:
Our MLS Support Team is available Monday – Friday from 8:30am – 5pm by calling (502)894-9860 or by emailing Support@LouisvilleRealtors.com.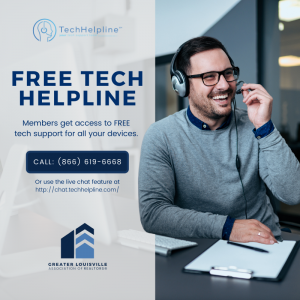 NON-MLS TECHNICAL SUPPORT:
Tech Helpline is a member benefit that offers you support for hardware, software, networking and digital devices. The helpline troubleshoots non-MLS tech problems and offers solutions, often by connecting remotely to your computer. This benefit is free with your member dues, at no additional charge.
Support is available to members Monday – Friday from 9 a.m. to 8 p.m. and Saturday from 9 a.m. to 5 p.m. Eastern Time via call, chat or email.
---
Tech Tools for Your Business

REALTORS PROPERTY RESOURCE (RPR):
RPR offers Realtors® access to an unparalleled platform of property and market information, and client-friendly reports. All included in your NAR membership and offered at no additional cost. Take a deep dive into listings, sales, valuations, tax and mortgage history, neighborhood and school information, maps, and more. Find out more.

SHOWINGTIME:
ShowingTime for the MLS assists you with conveniently scheduling your showings. It has been integrated into the Flexmls system and can save time by generating showings, delivering feedback, and helping you sell listings more efficiently. To access ShowingTime, log into Flexmls, select "Menu" then "Daily Functions" then "ShowingTime." This directs you to the ShowingTime for the MLS Home Page Dashboard. Help and training are available by visiting: https://showingtimemls.uservoice.com/.
SHOWINGTIME SECURE ACCESS:
ShowingTime Secure Access® leverages information from confirmed appointments to keep home access secure while also making it quick and simple for agents to access homes during their scheduled appointment time. CLICK HERE to find out more.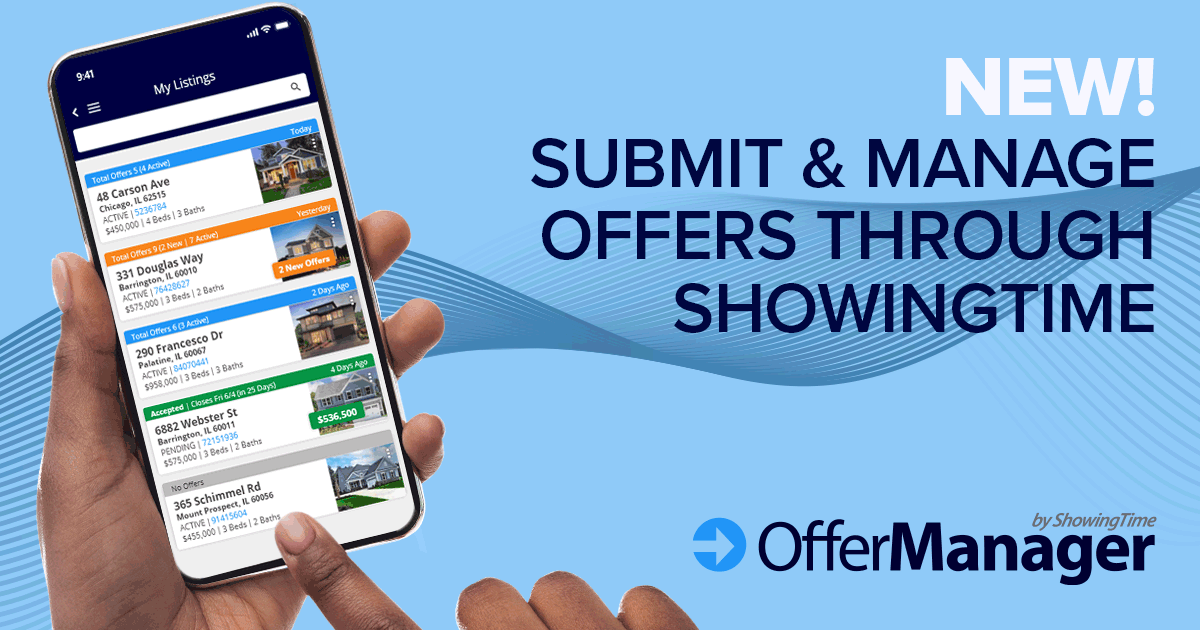 OFFER MANAGER BY SHOWINGTIME:
Offer Manager by ShowingTime is now available and integrated within your ShowingTime account on both mobile and desktop. Offer Manager brings improved efficiency and communication to a critical part of the real estate process. Its integration with the ShowingTime platform provides agents significant benefits without disrupting their current workflow and communication styles.
Click here for product overview
Click here for the step-by-step guide
FAST STATS & INFOSPARKS: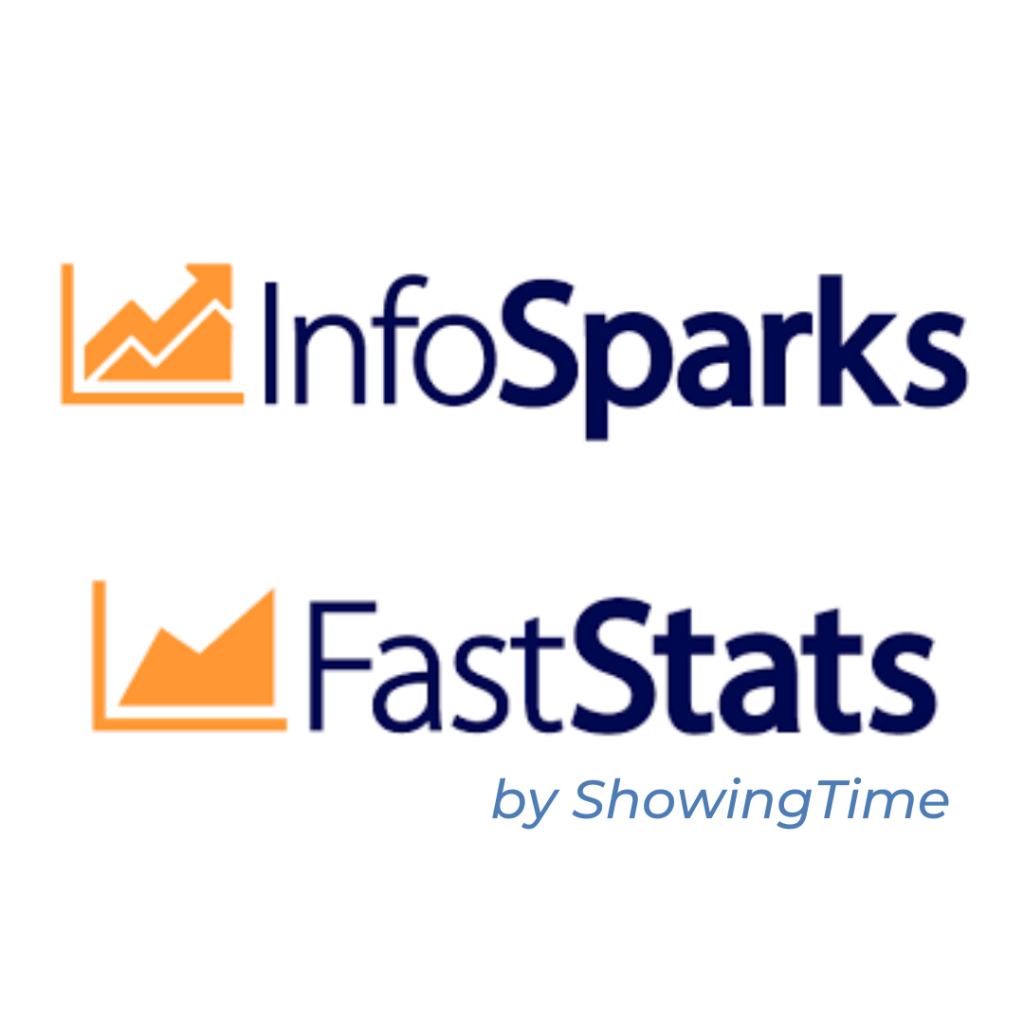 FastStats and InfoSparks statistics tools are now available through the Flexmls system for Participants and Subscribers of the MLS, included as a benefit of your membership.
You will find both tools under MARKET STATS under PRODUCTS on Flexmls. Add it to your toolbar in Flex for convenient access by simply clicking on the star icon next to MARKET STATS.
See Infosparks in Action
See FastStats in Action
CRS DATA – MLS TAX SUITE
MLS Tax Suite is your newest member benefit! The MLS Tax Suite by CRS Data integrates seamlessly into the MLS system and offers current tax data, detailed maps and robust features on all browsers and devices. You get customizable and comprehensive access to property records, neighborhood comparables, and mapping details. LEARN MORE HERE.
---
FOREWARN – Safety Service for Members to Keep You Safe on the Job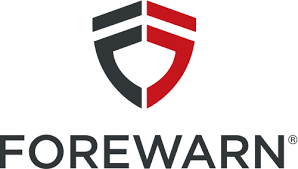 As a member of the Greater Louisville Association of Realtors®, your safety is incredibly important to us. We are excited to provide FOREWARN as a member benefit to you! This proactive safety and lead intelligence service is now available free to Participants and Subscribers of our MLS.
FOREWARN solutions enable real estate professionals to gain real-time knowledge, for purposes such as verifying identity, searching for criminal histories, and validating information provided by potential clients such as financial and asset information – all from just a phone number or name.  For a brief video introduction and tutorial on FOREWARN, click here.
FOREWARN CUSTOMER SUPPORT
If you experience any difficulty setting up your password or logging into FOREWARN once you have received your setup instructions by email, please reach out to FOREWARN support at (561) 757-4551 or support@forewarn.com.
---
Forms & Contracts
Forms, such as Listing Agreements, Sales Contracts, Seller's Disclosure, Leases, and Lead Paint Disclosures are available to members through an online forms service.
Our online forms service, Transaction Desk, gives you the ability to:
Negotiate online
Email forms in a read-only or editable format
Create, modify, and save contracts and forms
Store information on commonly-used clauses and stipulations
Use digital signatures
Track each form's history
If you're logged into the MLS you can find Transaction Desk under the "Daily Functions" tab.
Transaction Desk Training Options
We have two options for Transaction Desk Training, both in-person and online. The forms class will teach you the ins and outs of using the Transaction Desk system. You'll learn how to use the full features of this system such as auto-filling from the MLS, editing, emailing, creating transaction files, electronic signatures and more.  Click here for more information on Transaction Desk Training.
SPANISH VERSIONS OF FORMS NOW AVAILABLE!
Use these translated forms and contracts to help your Spanish-speaking clients better understand the documents that are presented to them. The Spanish language versions are not legally binding and should only be used as examples. They are not intended to replace official English-language forms and contracts in a transaction. You can access the Spanish language versions through your Member Portal by going to LouisvilleRealtors.com, logging in to the Member Login (IMS) at the top of the page, and choosing Other Services, then Forms Online.
View announcement here. 
---
Realtor® Store – For All Your Business Marketing Needs
The REALTOR® Store is conveniently located inside the GLAR Office and houses everything a REALTOR® needs. Some popular products include signage & riders, real estate calculators, display items, books, maps, real estate signs, closing gifts and much more!
You can also shop the Realtor® Store online via your member portal (IMS) and have your purchases shipped to you or saved for pick-up at your convenience.  Store hours are Monday to Friday from 8:30am to 5:00pm. Contact our Store Manager at Store@LouisvilleRealtors.com with any questions
---
Supra Lock Boxes & Key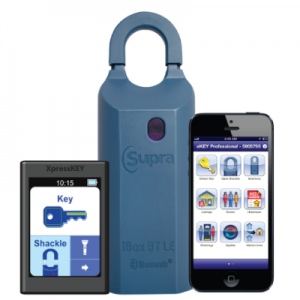 Supra is a state-of-the-art electronic lockbox system that provides excellent protection to you and your seller. Supra keys are available for lease in the Membership Department, while Supra lockboxes may be purchased in the REALTOR® Store.
The Association offers the Supra eKEY option for members.  The eKEY enables you to utilize your smartphone as a lockbox key. For more information on Supra service and pricing, please contact the Membership Department at 502-894-9860 or email Membership@LouisvilleRealtors.com.
SUPRA SUPPORT & TROUBLESHOOTING:
If your phone crashes over the weekend and you have to get a new one, please use the "Supra eKey Resources" link available on www.supraekey.com. On the site, locate the "Customer Support" tab, followed by the "eKey Resources"  sub-tab. Members typically find the "Install the eKey application" and "Reset the authorization code" options most helpful.
Supra/Lockbox Tech Support is available 24/7 by phone or online: (877) 699-6787 or www.supraekey.com
Supra Update Codes (KIM) is available 24/7 by phone: (888) 968-4032
---
Advocacy & Government Affairs – Protecting Your Business & Homeownership
Legislative issues impact your real estate business every day. Our government affairs representatives are continually working to remain on top of issues that will affect your profession. View the latest Legislative Update by clicking here.
---
Education & Programs that Help You Elevate and Achieve
The Greater Louisville Association of REALTORS® (GLAR) is dedicated to providing quality educational programs that keep our members current on the latest industry trends and laws. Most courses have been approved by the Kentucky Real Estate Commission to meet Kentucky's requirements for license renewal.
GLAR also offers mandatory courses, such as the KREC Core Class and the National Association of REALTORS® Ethics Class. Special classes are also available for agents who want to work toward obtaining a national designation such as Graduate REALTOR® Institute (GRI), Accredited Buyers Representative (ABR), Seniors Real Estate Specialist (SRES®) and NAR's Green Designation.
Members can view a current schedule and register for courses through GLAR's Member Portal (IMS). All courses are offered at a discounted rate to members. GLAR offers online education classes as well as classroom CE. Check out our education page for more information here.
If you have any questions regarding your education requirements for the year, please contact the Kentucky Real Estate Commission.  Always check your requirements with the Kentucky Real Estate Commission under the eServices portion of their website at www.krec.ky.gov.
---
Business Events & Networking to Make Connections and Stay Up to Date
Members have the opportunity to participate in many special events throughout the year. These events provide networking and learning opportunities to grow your business. Some of our events include REALTOR Day at the Races, Annual Meeting and Installation, and Member Holiday Party.
GLAR also holds numerous free events throughout the year that cover topics and trends as well as updates on legal and industry topics of interest. These programs are advertised in the REALTOR® Direct weekly eNews, the front page of the MLS, and listed online for you to view and register on the Member Portal (IMS).
---
Market Statistics that Make You a Market Expert
As a member, you have access to a wide range of real estate data that can help guide your business and your clients. GLAR also produces real estate reports each month to understand market behaviors and analyze the latest housing indicators. View our latest statistics and historical data.
---
Safety – Access to Safety Resources to Stay Safe on the Job
As a REALTOR®, it's important you have a personal safety protocol in place that you
use every day with every client, like when meeting new clients, showing properties or
sharing information online. The goal of the REALTOR® Safety Program is to reduce the
number of safety incidents that occur in the industry, so every REALTOR® comes home
safely to his or her family every night. Access these resources here.
---
Onsite Member Lounge and Work-Area
The Member Lounge is located in the Association office located at 12300 Sycamore Station Place. It is a great space for you to work, meet with clients and your fellow REALTORS.  It offers comfortable seating, free wi-fi, two computer workstations, and a wi-fi printer with Airplay and if available Monday through Friday from 8:30am to 5:00pm.  If you want to request after-hours access, click here.
---
Room Rental Available to Members
The Greater Louisville Association of REALTORS® (GLAR) has multiple spaces that may be available for rental for business events. Members who wish to rent these facilities for must understand that GLAR-sponsored functions and classes will be given priority for scheduling and use of all GLAR facilities.
---
 GLAR Leadership, Committees, Task & Advisory Groups to Stay Engaged and Connected
Use your voice and expertise to help GLAR! How? By completing your Member Engagement Form! This will help us understand the expertise within our membership, place volunteers in roles they will thrive in, and provide an opportunity for increased member engagement.
Members who complete this form will be considered for GLAR and MSI committees, forums, work groups, surveys, think tanks, and more! It takes less than 5 minutes to complete. CLICK HERE to get started. Share your knowledge and talents, and get involved in YOUR association!
---
Global – The Global Arm of GLAR
The Greater Louisville Association of Realtors® (GLAR) announces the launch of their new Global Council. The GLAR Global Council is a group dedicated to globally-themed education, programming, resources, and networking by:
Acting as a REALTOR®-driven community organization;
Helping REALTORS® build partnerships with globally-minded businesses, mortgage brokers, attorneys, and other relevant local entities; and
Positioning GLAR as the VOICE for global real estate in the local market and beyond.
---
Awards & Recognition
Each year the Association presents awards to distinguished members at our Annual Membership Meeting. Awards presented include the 25 year Awards, 40 Year Awards, Emeritus, REALTOR® of the Year, John R. Carpenter Award for Community Service, the Wall of Honor, and President's Award.
---
Kentucky Commercial Real Estate Alliance (KCREA)
KCREA is a state-wide, web-based Commercial Information Exchange (CIE) owned and maintained by the Greater Louisville Association of REALTORS® (GLAR), for the purpose of supporting and enhancing the commercial real estate market through a comprehensive listings database of commercial and industrial properties. Members meet quarterly for general business, industry-related speakers and the opportunity to network with peers. For more information, contact the KCREA Administrator at (502) 894-9860 or email Joan@LouisvilleRealtors.com.
---
State and National Resources
By becoming a member of the Greater Louisville Association of Realtors®, you automatically become a member of the Kentucky Realtors® (KYR) and the National Association of Realtors® (NAR). At each level, your associations are working to increase the standards of real estate and provide benefits and services to better your business.
Click here for NAR's New Member – Ten To-Dos for Your First Month With NAR
Click here to access NAR's Member Benefits.
---
Realtor® Logo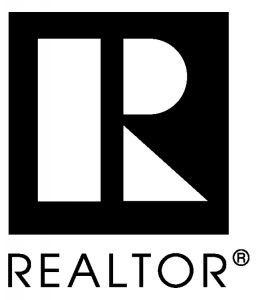 Only Realtor® members are allowed to use the term "Realtor®" and the trademarked Realtor® "R." The logo is most often used on letterhead, business cards and advertising. The Realtor® logo signifies your membership in the largest trade association and that you abide by a strict Code of Ethics.
To download this logo and for logo usage guidelines, please click here.
---
DISCOUNT Programs for our Members
Broadway Discounted Tickets  – Click here to purchase
Discounted tickets to PNC Broadway Shows at Kentucky Center for the Arts
Bernheim Forest Membership Discount – Click here to purchase
Give your new homeowner (or yourself!) the gift of nature with a year-long Household Membership to Bernheim Arboretum & Research Forest at a discounted rate. For only $35 (a savings of $15 per membership), Bernheim will create a custom welcome packet featuring you and your business, and deliver it to your new homeowner as a closing gift.
---