New CEO Named for Greater Louisville Association of REALTORS®
---
The Greater Louisville Association of REALTORS® (GLAR) welcomes Lynda Fernandez, CAE, RCE, CIPS, as its new Chief Executive Officer, following a nationwide search. Fernandez will replace Lisa Stephenson, longtime CEO of the real estate association, who retired in April. Stephenson departs after over 20 years at the helm of the 5000-member association.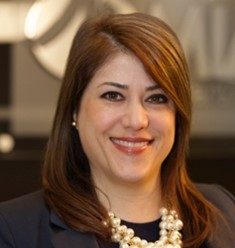 Fernandez comes to Louisville from the Miami Association of Realtors®, which has a membership of 52,000.  As their Chief of Communications and Global, she has more than 20 years of experience in association management, government management, communications, and international business development. She is a Certified Association Executive (CAE), Realtor® Association Certified Executive (RCE), and a Certified International Property Specialist (CIPS).
"GLAR has a long history of strong leadership, growth, and success. I am very excited and honored to join the impressive team at GLAR as CEO and look forward to building on the association's strong foundation through collaboration and innovation. I feel fortunate to be in a progressive, diverse, and competitive city like Louisville that offers exceptional quality of life, strong economic growth, and a favorable environment for both residents and businesses," says Lynda Fernandez, GLAR Chief Executive Officer.
Prior to Miami, Fernandez worked in public relations for the Florida Department of Agriculture and Consumer Services.  She holds a Bachelor of Science in Journalism and Mass Communications from Florida International University (FIU) in Miami, Florida, and a Master of Accounting from Florida Atlantic University in Boca Raton, Florida.
The Greater Louisville Association of Realtors® Board of Directors appointed a nine-member Search Committee to work with executive search consultant Jerry Matthews to recruit candidates for the CEO position.
"When looking for the next leader for our association, we knew that Lynda Fernandez was the right choice.  Her impressive skills, knowledge, and accomplishments, as well as her dynamic leadership style, energy, and vision, will be an incredible asset not only to our association and its members but also to our industry and community," says Judie Parks, GLAR President.
Fernandez began her new role as CEO of the Greater Louisville Association of Realtors® at the end of April.
---