Louisville REALTORS Investing in the Community with CODE Grant
---
The Greater Louisville Association of REALTORS® was recently awarded one of Kentucky REALTORS® Community, Economic Development & Housing Affordability Grants (CODE), which they matched to donate $10,000 each to Active Heroes and The Rotary Club of Louisville's West Louisville Housing Fund for affordable loans. The generous donation is a meaningful example of how REALTOR® Associations are playing a leadership role in making their communities a better place to live and work.
The focus of the CODE grant is to support local economic growth, make quality of life improvements and support homeownership. Both Active Heroes and the Rotary Club are organizations that are actively working to improve their respective communities, making the CODE grant a perfect fit.
Active Heroes is a charity that provides financial aid, support services, and recreational therapy to U.S. military veterans and their families. The organization's goal is to reduce the high rate of suicide among veterans and military families. With the CODE grant, Active Heroes will be able to provide even more vital services to our veterans.
The Rotary Club of Louisville is an organization dedicated to providing a fellowship of inspired business, professional and civic leaders with exceptional opportunities for humanitarian and civic service, while promoting integrity, understanding and goodwill on a local, national and worldwide basis. The CODE grant will provide the Rotary Club with the resources necessary to make an even bigger impact in our community through their West Louisville Housing Fund for affordable loans helping even more Louisvillians reach the dream of homeownership.
The CODE grant is a powerful example of how Kentucky REALTORS® and the Greater Louisville Association of REALTORS® are making their communities stronger.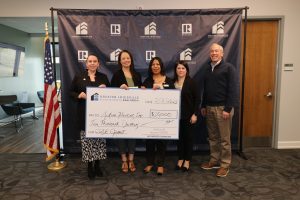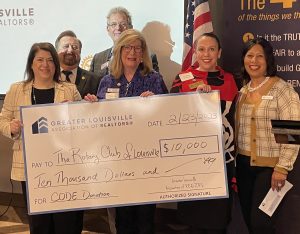 ---