Louisville Real Estate Market 2018 vs 2017
---
The Greater Louisville Association of Realtors® (GLAR) reported sales down 1.8% year-to-date versus 2017, and the average price was up 5%. In Jefferson County, the average price in December was $216,972 and the median was $176,500. For all MLS areas, the inventory of available properties was 2.1% higher than at the same time last year.
GLAR President Karen Story commented that, "Our market has about 3 months of inventory, so it's still technically a seller's market, but it really depends on your neighborhood." She added that, "In today's market, on average, listings that do sell are taking about 2 months to go under contract."
Lawrence Yun, Chief Economist of the National Association of Realtors® commented that market conditions at the end of the year were mixed. Specifically, he noted that, "Inventory is plentiful on the upper-end, but a mismatch between supply and demand exists at affordable price points."
Look for more market statistics on LouisvilleRealtors.com.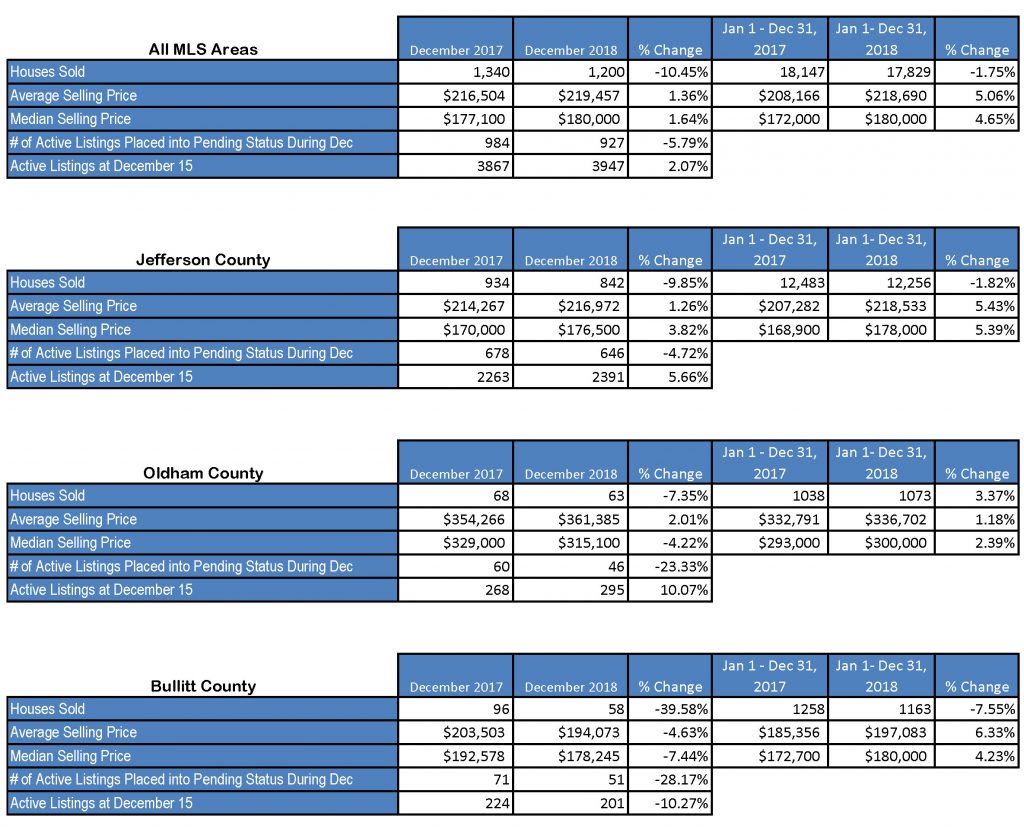 ---