April 2022 Real Estate Market Update
---
Greater Louisville Home Sales Decline, Prices Increase in April 

Louisville – Consistent with activity nationwide, home sales in Greater Louisville declined for the seventh consecutive month due to persisting low supply and rising interest rates, according to the Greater Louisville Association of Realtors (GLAR). 
Total existing home sales, including single-family homes, condominiums, and townhomes, decreased 15.75% from 1638 in April 2021 to 1380 in April 2022.  
Record demand combined with extremely low supply continues to fuel price increases. The median home sale price in April was $255,000, up 14.35% from April 2021 ($223,000). The average home sale price was $300,502, up 17.54% from $255,652 in April 2021. 
Months of supply in the Greater Louisville market remained extremely low in April at 0.91 months but increased slightly from 0.79 the previous month. A balanced real estate market offers between three and six months of supply.  
According to Freddie Mac, the 30-year fixed mortgage rate rose to 5.3% on May 12 from 5.27% the previous week and 5.0% the previous month. 
"While rising interest rates and a severe inventory shortage are causing higher prices and housing costs, the Louisville market is not as impacted as more expensive metros," said GLAR President Paula Barmore. "Louisville offers moderately priced inventory, attracting buyers from more expensive markets." 
At the recent National Association of Realtors Legislative Meetings in Washington, D.C., Chief Economist Lawrence Yun referenced the factors contributing to the severe housing shortage and forecasted a return to pre-pandemic market activity. 
"The current inventory housing shortage is a result of excessive homebuyer demand and 15 years of under-building after the Great Recession, said Yun. "Now we're retreating back to pre-COVID days. Prices are still high. Prices are not retreating . . . by 2023 some time with job creation, home sales may return to positive territory."
More on the real estate market here.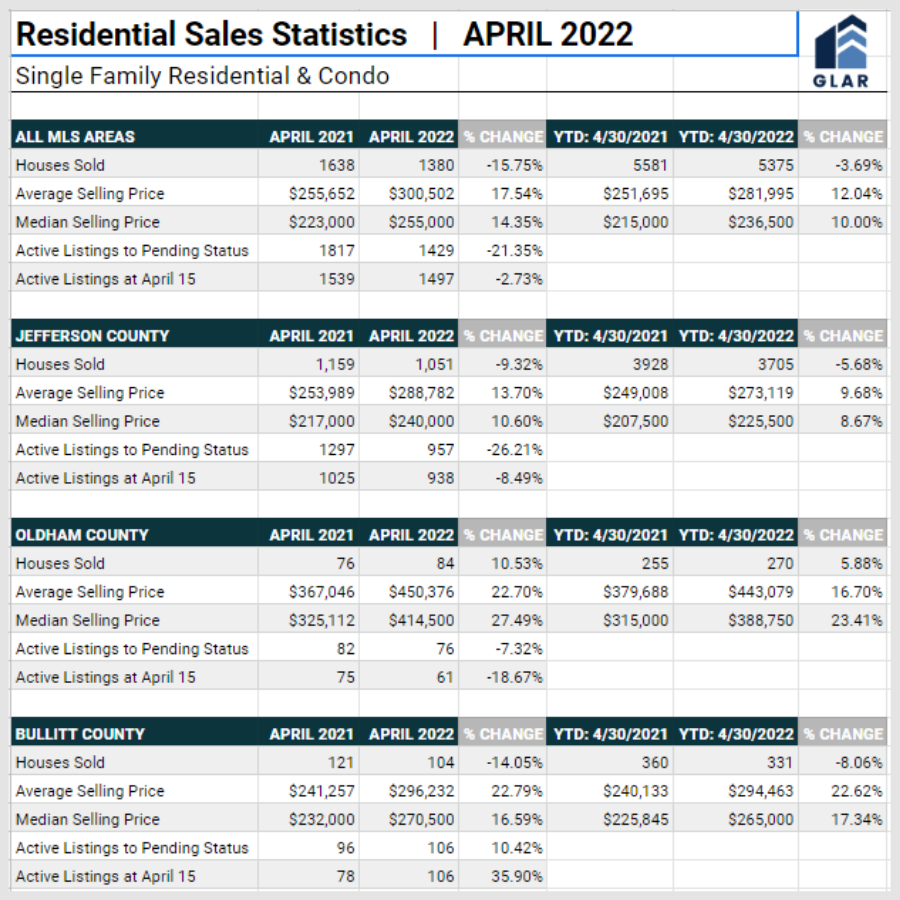 ---