Average Home Price Up 5.7% and Volume Down 1.4% Year-To-Date
---
The Greater Louisville Association of Realtors® ("GLAR") reported sales down 1.4% year-to-date versus 2017. With the continued lower inventory, the average price was up 5.7%. In Jefferson County, the average price in September was $212,624 and the median was $174,500. For all MLS areas, the inventory of available properties was 5.3% lower than at the same time last year.
GLAR President Karen Story commented that, "Our members are seeing the typical seasonal slowing of activity, coupled with a broader normalization in the market. With that said, we're still seeing move-in ready moderately priced homes sell quickly."
Lawrence Yun, Chief Economist of the National Association of Realtors® commented that while rising interest rates are always a deterrent to potential buyers, they should not lead to a significant decline. "We have opposing factors affecting the market: the negative impact of rising mortgage rates and the positive impact of continued job creation. This should lead to future home sales staying fairly neutral."
Pat Durham, the Executive Vice President of the Building Industry Association of Louisville, commented that, "Our builders are seeing fairly strong demand for new construction, coupled with a relatively low supply of lots. With interest rates forecast to increase during the remainder of the year and early in 2019, many buyers are locking in today's rates on their new construction projects."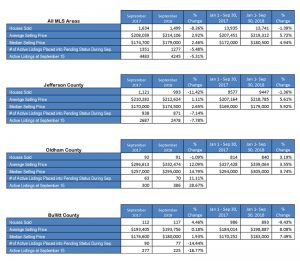 Click here for more stats.
---