GLAR Leadership Institute
The GLAR Leadership Institute is a unique opportunity available to Realtor® members of GLAR to enhance and improve their leadership skills. Whether your interest is to become a leader in your industry or in your community, this program will offer you the tools you need to succeed.
In this yearly program, you will learn more about the Realtor® Association and its three levels of governance, learn what it takes to be an effective leader, how to run a meeting, how to enhance and improve your public speaking skills, your personal and professional image, and more.   Information on this program will go out to all members in our REALTOR Direct E-news.
APPLICATIONS ARE NOW BEING ACCEPTED FOR THE CLASS OF 2022, CLICK HERE TO APPLY.
~ TESTIMONIALS ~
"I feel the GLAR Leadership Institute was a great experience, it allowed me to get a first-hand look at the inner workings of the Board as well as allowed me the opportunity to meet and get to know some of the people involved in our board. From the monthly meetings, to the trip to the capital to the community service work it was all a great experience and I highly recommend it to anyone that has an interest in learning more about our industry. I am honored to have been allowed to be a part of this great program." – Tom Jordan, Semonin REALTORS, 2015 Leadership Institute Graduate
"I am truly grateful for my experience through the GLAR Leadership Program. The program provided insight and knowledge of various aspects of the real estate profession.  The GLAR Leadership Program was instrumental in my development as a better real estate professional and a leader through service."  – Tamika Jackson, The Key Group Realty, 2015 Leadership Institute Graduate
"The Leadership Institute not only provided professional development training which I can use every day, but also exposed me to the workings of the association locally, at the state level and nationally which made me want to become more involved as a future leader."  – Kristen McNichols, Weichert REALTORS -ABG Properties, 2016 Leadership Institute Graduate
Leadership Class 2020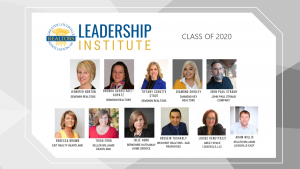 Leadership Class 2019


Leadership Class 2018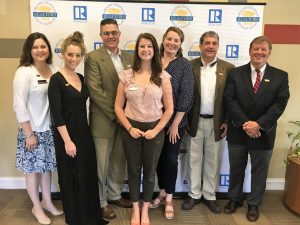 Leadership Class 2017
Leadership Class 2016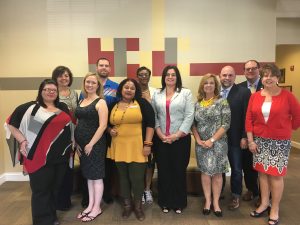 Leadership Class 2015